If you haven't already, sign up on the Workplace Challenge website and register for BetterPoints either on the website or by downloading the BetterPoints app from App Store or Google Play.
Once you've logged in to Workplace Challenge website, go to 'Account' on your dashboard, as shown below:

and link your accounts by entering your BetterPoints registered email address and BetterPoints password: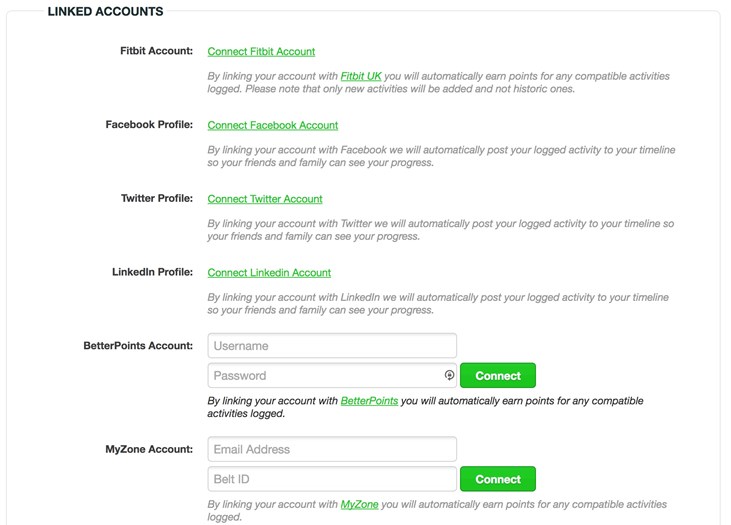 Once you've successfully linked your accounts, you'll get the message:

To earn be sure to manually log your activities, click Timeline and "Log Activity".
How much you will earn will depend upon the programmes available in your area. Check the BetterPoints app or website for more details.